Branding • Marketing • Copywriting • Website Design
Logo Design • Product Development • Social Media
Life Purpose and Business Coaching Programs
for Soulful Entrepreneurs
• Since 1999 •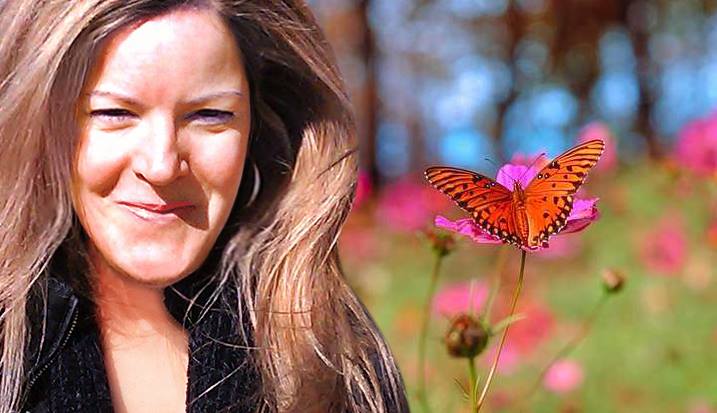 Valerie Rickel is a Life Purpose, Business and Marketing Coach and the Founder and Creator of SoulfulLiving.com, a popular, 23-year-old online magazine and community devoted to personal growth and spiritual development. She is also the Lead Coach and Creator of Dream It. Begin It., a life purpose and business-startup coaching program designed specifically for soulful dreamers and heart-centered entrepreneurs.
Valerie's greatest passion in life is living a soulful, purposeful life and helping others do the same.
A creative entrepreneur by nature, Valerie is also a writer, designer, photographer, and product developer and enjoys spending her time creating heart-centered, soulful ventures and supporting other entrepreneurs in pursuit of their creative dreams. For the past 23 years, she has been offering business coaching, marketing consulting, and design services to a wide variety of soulful clients and entrepreneurs, as The Creative Soul®.
Her business client roster includes best-selling authors, thought leaders, visionaries, spiritual luminaries, life coaches, psychologists, yoga teachers, personal trainers, wellness experts, jewelry designers, artists, and many other creative souls, soulful dreamers and entrepreneurs.
As a multi-passionate entrepreneur, Valerie has been indulging her creative soul through the birthing of a variety of soulful dreams over the last two decades. These projects have included the development and creation of SoulfulLiving.com, an award-winning website and community that Valerie launched at midnight on January 1, 2000, in honor of the New Millennium. Over the past 23 years, she has has been editing and publishing thousands of articles at Soulful Living, sharing the wisdom of hundreds of best-selling authors and experts in the fields of personal and spiritual growth. Today, the website's Facebook page reaches over 100,000 fans. The creation of SoulfulLiving.com was inspired by the passing of Valerie's father, and she considers this soul project to be her soulful life calling and one of the most meaningful experiences of her lifetime.
in 2001, Valerie developed an ecommerce store to complement the offerings at SoulfulLiving.com. Named "The Mandala Collection," the gift store offered a soulfully curated selection of sacred jewelry, art, yoga products, meditation supplies, and custom-themed gift baskets. Her love for mandalas led her to design and develop Mandala Soap in 2006, a collection of soulful "stained-glass" soap bars embedded with colorful, repurposeable and frameable mandala art images.
In more recent years, she launched her signature coaching programs, the "Divine Spark Sessions," offering a deep-dive into one's heart and soul to discover one's life purpose and deepest calling in the world, and Dream It. Begin It.", a business-startup coaching program for like-minded soulful entrepreneurs, dreamers and creators.
Born and raised in Los Angeles, California, Valerie now makes her home in the beautiful state of New York. Prior to pursuing her soulful life dreams, Valerie worked as a marketing director in the retail shopping center industry, marketing three of Los Angeles' largest, upscale, super-regional shopping malls: the Westside Pavilion, the Northridge Fashion Center, and the Glendale Galleria. She graduated with honors from the University of California, Los Angeles (UCLA), where she earned her Bachelor of Arts degree in geography, with a focus in psychology.
Valerie and her website, SoulfulLiving.com, have been featured in numerous print publications, including Carol Adrienne's book, When Life Changes or You Wish It Would; Pat Sampson's book, The Power of Positive People; Meg Sanders' book, The Good Web Guide to Mind, Body and Spirit; The Los Angeles Business Journal; Health magazine; Health and Fitness Magazine; UCLAlumni Magazine; Gospel Today magazine; and most recently, Bryant McGill's book, Simple Reminders.
You can read more about Valerie here and read her blog, "Everyday Miracles," here.
"Working with Valerie was the most inspiring experience for me personally and professionally. To have someone who really gets you is the key to any great marketing plan or business development and Valerie captured me completely. Her professionalism exceeds many in her field of expertise. My dream of launching TribeGratitude.com with integrity has come into being because of her heartfelt desire to be present in my dream process. Valerie is a gift to entrepreneurs and dreamers alike."
"Valerie Rickel is an amazing woman whose multidimensional talents are beautifully illustrated at her SoulfulLiving.com website. The amazing thing is that unlike many webpreneurs, Valerie single handedly created her site in an elegant, aesthetic and soulful way that instantly communicates a sense of deep service and care for her site visitors and her Soulful Living community. If you are developing a business or website, Valerie is an exceptionally gifted communicator, creator and consultant whose services could dramatically enhance your project."
"Valerie is indeed a creative soul. She designed my website and I have to say it is beautiful!! What I liked best about working with Valerie is that she took the time to get to know me, my personality, my style, and what my goals for a website were. The design was a collaborative effort. Valerie talked about options for fonts, color, style, and other details, and I gave input. She worked with me to make the website unique to me and my goals. Furthermore, she has kept me informed of changes that should keep my website safe. I very highly recommend Valerie."
"Valerie Rickel provided excellent website support for the Center for Transformational Presence for more than six years. She designed and created two beautiful and inviting websites for us during this time, the first on the Joomla platform and the second on a WordPress platform. In addition to her web design skills, she utilized her graphic design talents to design our website banners and edit and enhance the Center's many photographs. She also designed and formatted our weekly newsletters and email campaigns, first through Constant Contact, and more recently through Infusionsoft. She also expertly migrated our ecommerce store from 1ShoppingCart to our new Infusionsoft platform, where she also set up an affiliate program and our lead generation and sales funnel email systems. Valerie is an excellent copy editor and provided detailed copy editing for all of our newsletters and blog posts. She is creative, has a very good eye for design, is very knowledgeable in the area of web marketing and promotion, and is very tech savvy. Valerie has been a valuable asset to our team!"
"Valerie Rickel brought life to my personal visions for my websites and online projects with her technical wizardry and imaginative ideas for over fifteen years. Time and again she enriched my work with her creative web designs, and the virtual articulation of material for my online classes, blog posts, videos, and newsletters. Valerie's thoughtful, creative, and reliable services are a priceless blessing."
"When I needed a business website created, Valerie was my obvious choice. Her creative eye and knowledge of design and social media helped me create a website better than I could have imagined. Valerie is meticulous and covers all the bases to please her clients. Her integrity and credibility are two traits I highly value. Valerie made herself accessible whenever I had questions or needed adjustments made to my website. That she was there to hold my hand is an understatement. She carried me through the process with calm and grace. Thank you, Valerie."
"I just love Valerie's nurturing spirit! When she creates with you, she empowers without overpowering. She intuitively helps you find your essence and gives you a platform to display your voice. Valerie has the patience of a saint and is generous with her time and heart…all this on top of doing amazing technical work! Thank you Valerie!"
"Valerie, many thanks for all your hard work and effort! Am delighted with the final product and not only does the Valentino Speaks website suit (and frame) the subject matter perfectly, it really sparkles. My books could not have a better presentation!"
"Valerie has done an amazing job with my web site. She honors my creativity and supports my inner and outer growth through her work. Her editing is exquisite and makes my words sing. I have gotten so many positive comments about my web site and each time I see it, I am inspired! Thank you, Valerie!"
"Valerie, the website looks super-great! Thank you. The folks at my publisher love the new site! Congrats!"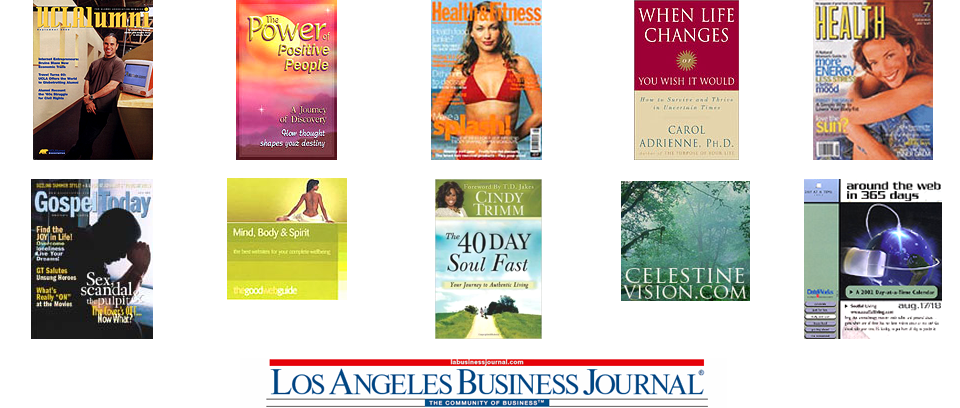 To say hello and/or inquire about Valerie's many services and programs, please fill out her contact form below.
"If I create from the heart, nearly everything works; if from the head, almost nothing." —Marc Chagall
© Copyright 1999-2023 Valerie Rickel and The Creative Soul®. All Rights Reserved.